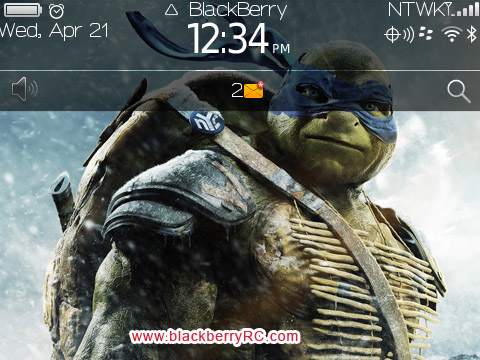 Tag: bold 9780 Theme
Overview :

Cities need a hero to save, darkness falls in New York, the big villain Schrade and he led with an iron fist to suppress all interracial, have been under their control from the police to the politicians. Turtles and fearless female reporter Aipulier and clever cameraman Fino work together to destroy Schrade terrorist scheme to allow the city to restore peace.



The Teenage Mutant Ninja Turtles Blackberry themes style is carefully design by BlackberryRC.com, Hope you will like it. It is suitable for OS 6.0.0 for 97xx series.

file size: 663 kb, Hope you will like this BlackBerry theme. enjoy!!!