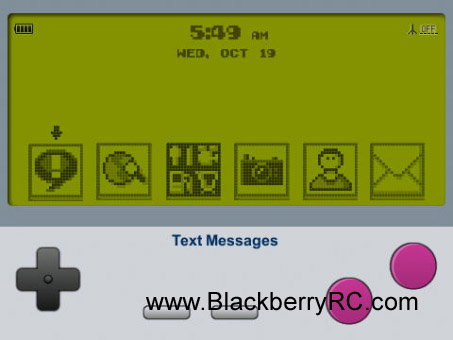 Tag:
9780 themes
8bit
Overview :
free 8bit theme (9650 9700 9780 9788 OS6)
A classic look from a classic Pootermobile theme. The first design ever from Pootermobile is back! Bring back old memories of sleeping with your favorite gaming device and waking up to play again until the batteries died. You wont want to put your BlackBerry down either!
Customizable icons on screen (5 for touchscreen devices, 6 for keyboard devices)
5 fixed icons on bottom - left to right (manage connections, options, power off, profiles, search or Universal Search for OS6 devices)
No transitions
8 bit icons to match the old school look
Wallpaper friendly

enjoy..