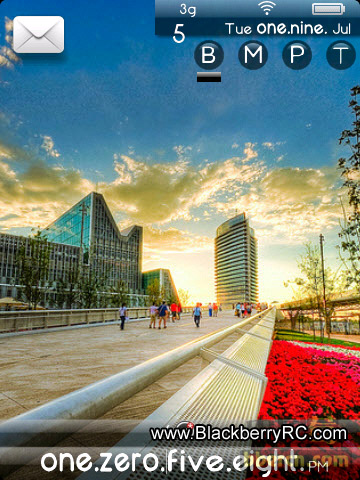 Tag: torch Escape
Overview :

free Escape 9800 torch theme

The perfect custom theme for your Blackberry. The crisp, clear banners make your favorite wallpapers perfectly visible along with a hidden weather slot(- to hide and + to show). This theme also includes a custom signal meter right above four hidden hotspots for your browser, messages, pictures and text messages. Just press $ to hide those hotspots and * to show them. Also includes landscape support for Torch users and your time and date in word format at the very bottom.

model: 9800 torch os6

enjoy.