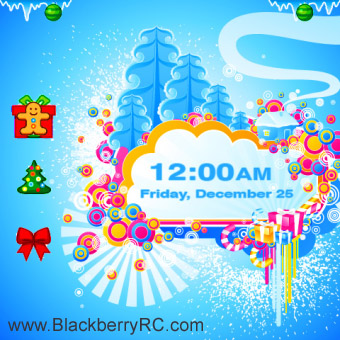 Tag: Winter Animated wonderland
Overview :

Animated Winter Wonderland 93xx,96xx,91xx,97xx Theme -- The battery and signal meters are represented by the left/right movement of the green ornaments at the top of your screen (battery on the left and signal strength on the right).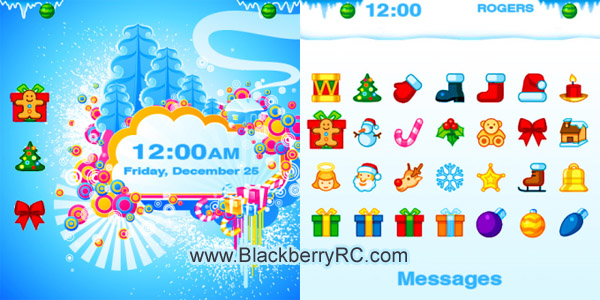 This was specifically designed for the 91xx,93xx,96xx,97xx series running 6.0
Model: 9100,9105,9300,9330,9650,9670,9700,9780

★★★★★
adorable for the holidays
Icons are super cute, santa hat displays on icons when u have a message. Animation is pretty awsome! Love love love!!!
★★★★★
Happy Holidays
Works great on my BlackBerry storm! Very cute =) thanx
CUSTOM THEME ELEMENTS INCLUDE:
* Animated snowflakes on main screen
* Battery and signal meters with ice & moving ornaments and much more!

enjoy this free theme.