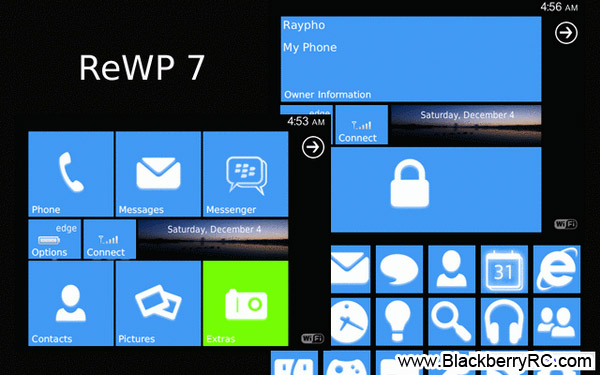 Tag: 9780 themes ReWM7
Overview :

FREE ReWM7 v1.0 for blackberry 97xx, 9650 themes -- A Replica of Win Phone 7 inside your Blackberry. Very effective with low memory consumption..



The theme support BlackBerry

9700 9780 9650

running OS6.0





Features:

7 default icons for non touch and landscape mode (Phone Messages Messenger Contacts Pictures Options Manage Connections)

1 user definable icon

Notification on home screen

Very low memory consumption between 100kb - 300kb

Customized icons

Customized lock screen


enjoy.