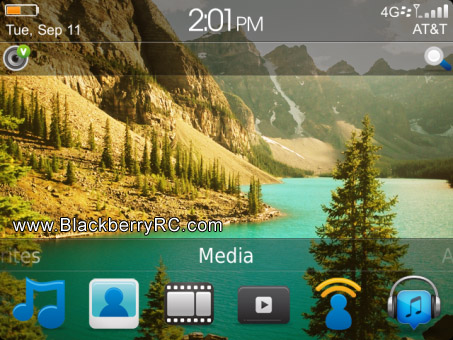 Tag:
Pootermobile
Kahel
Overview :
free Kahel for BB 9650, 9700, 9780 themes By Pootermobile
File Size: 2 MB
Compatible: BlackBerry Bold 9650, 9700, 9780 OS 6.0



Description:
The World Of Pootermobile is back at it again! Even though there have been some theme ports from OS6 to OS7, a brand new theme hadn't been released in a long while. And Kahel is a perfect theme to kill that streak of no releases! To start off, Kahel is orange in another language and the color sits well on the eyes. Especially with the orange color not being too overbearing around the theme. All you can think of when using Kahel is smooth and clean. As for some extra goodies in Kahel you'll find the media player skinned as well as some extra native icons for OS7 e.g. Bridge, NFC, Documents To Go. I have also tested out various wallpapers with them theme and most fit very nicely. So what are you waiting for! Grab Kahel for your device today!
Default OS7/OS6 layout
Wallpaper friendly
Custom icons
Media player skinned