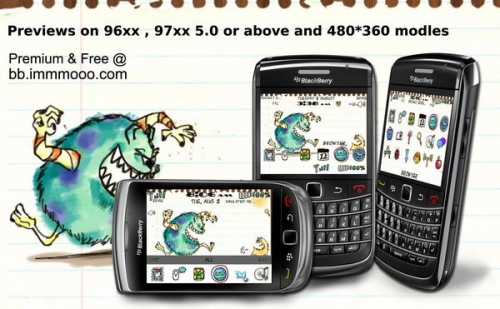 Tag:
9800 themes
torch
Doodle Monst
Overview :
Doodle Monsters for blackberry 9800 torch themes os6.0
size: 1.74 mb
Supported devices:
os6.0 9800

Description:
100% MMMOOO Original & Quality Assurance! Funky cute monsters graffiti. All new doodle style icons, buttons, highlights and other elements.
Get it now! FREE in a limited time!
To activate the theme after successfully downloading: Navigate to Options - Theme - Select the desired Theme and activate. To uninstall a theme plz delete it in the application list.

i hope you like it.