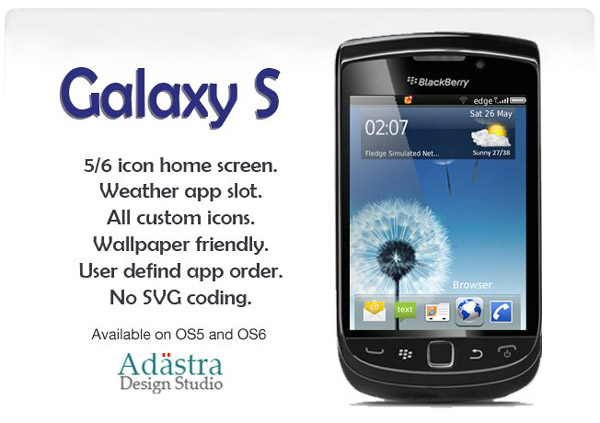 Tag:
9800 themes
torch
Galaxy S 3
Overview :
Galaxy S 3 for blackberry torch 9800 os7 icon themes
file size: 1.11 mb
Compatible OS versions:
6.0
Compatible model:
Blackberry Torch 9800

Description:
Galaxy S III
Change the look of your BlackBerry®.
Get the feel of all new Galaxy S III.
Please place the Weather app on the 1st slot, on app screen. (Weather app not included)
i hope you like it.