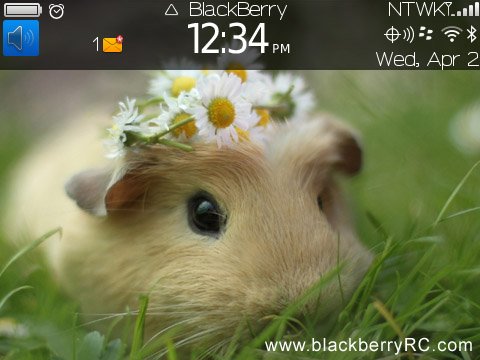 Tag:
bold
9650 theme
97xx theme
Guinea pig
Overview :
An domesticated rodents guinea pig species, native to South America.Already domesticated in Inca times ago, America found soon after the introduction of the European, and soon became so popular ornamental animals and valuable experimental animals.

free Guinea pig for bb 97xx,9650 bold theme download
size: 1.84 mb
model: 9650, 9700, 9780



i hope you like it, enjoy.
Made by BlackberryRC.COM
Please donate for this theme if you like it.