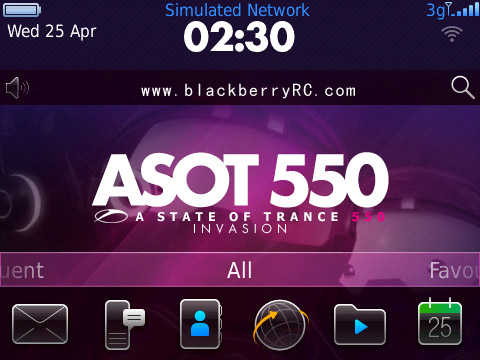 Tag:
bold
9700 themes
ASOT 550
Overview :
This theme was made by Blackberry Theme Builder v6 and test on a BB smartphone simulator v6 (6.0.723_9700) and on a Bold 9700. it's working fine.
In the Resource folder you will find images that I used to make this theme and the orginal ASOT550.thm for BB Theme Builder, feel free to use them.

Model Requirement:
BB Bold 9700, 9780, 9788, 9650
OS: 6.0.0.xxx


Installation:
Use BB Desktop Software to install the ASOT550.alx or use BB Theme Builder with ASOT550.thm file and do an export directly on your Bold 9700.