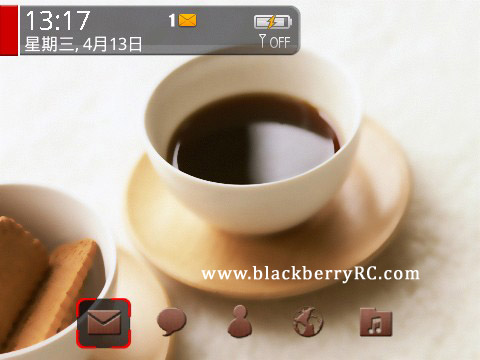 Tag:
bold
9780 themes
9650 themes
Leisure
Overview :
Take care everyone, i have a rest...
"Leisure Time" is a casual style of the main theme, coffee chocolate, scarlet give the user a comfortable feeling for the main design elements, romantic dessert, the highlight of scarlet, such as afternoon sunlight, which allows users to passion for life! The main interface will be time and date information is displayed in the top left, and both clearly show the information, also suitable for replacement of different types of wallpaper. The theme of two rows of the main interface side by side to display five icons, icons, after a narrow processing as much as possible does not affect the display of wallpaper, 8 small icon also meet some of the user like in the main interface operating procedures. In addition, 5 small icons can be hidden, while meeting the requirements of the wallpaper control and icon control!

Hide the Dock to open the way: when pressing the space bar will pop-up to hide the Dock, press the Return key to retract the Dock, the main interface can display hidden the Today (OK, only the display can not be selected) - If you do not want to see hidden Today, SMS or calendar icon in the first line can be removed from the software page.

Main features:
■ The theme has a complete chocolate style icon
■ Themes capacity between 600KB-1200KB, the actual test memory does not consume additional power.
■ Chinese and English interface perfect font support, information, tips, information of date, operators have enough, not trimming problem
■ the main interface with the dynamic effects fade Zoom
■ design and support of the main interface of a small icon Hidden Dock




Shortcuts:
F - profile
W - Connection Manager
H - SMS, MMS
R - clock / alarm
X - Multimedia

Required Device Software
6.0.0
Supported devices:
Blackberry bold 9650, 9700, 9780

Hope you will like this BlackBerry theme.
If you like our site, please introduce our site to your friends. This is the best support to us, and thank you for visiting our site!