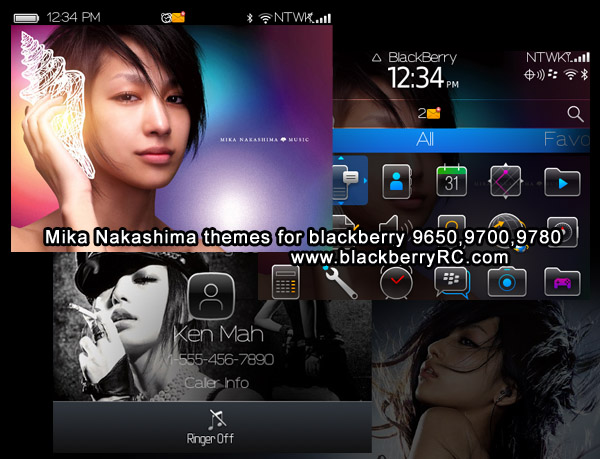 Tag:
9780 Theme
9650 theme
Mika
Nakashima
Overview :
Mika Nakashima is a Japanese female singer, actress. Also after a generation following the days after the pop diva Ayumi Hamasaki. Hope you will like it. It is suitable for OS 6.0.0 for Bold 9650,97xx series.
os 6.0
Model: 9650, 9700, 9780

Made by BlackberryRC.COM
Please donate for this theme if you like it.