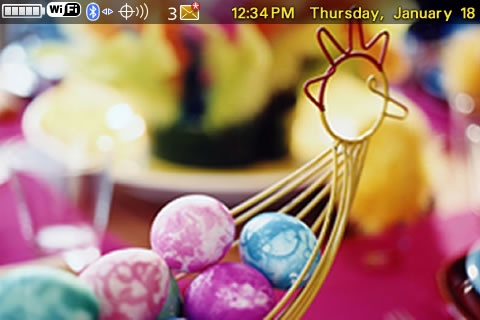 Tag:
9000 themes
Easter Eggs
Overview :
free Easter Eggs for 9000 Bold themes
Model:
Blackberry 90XX Bold (Onyx) Series (480*320) Devices Models: 9000, 9020(Onyx)
Description:
Easter eggs is to bring happiness to people! These eggs are beautiful and full of exquisite decorative, they represent people's good wishes, and share the joy of the season change with you. Here is a 9000 blackberry theme about the Easter eggs. Enjoy this 9000 blackberry theme and share the joy. Best wishes to you!