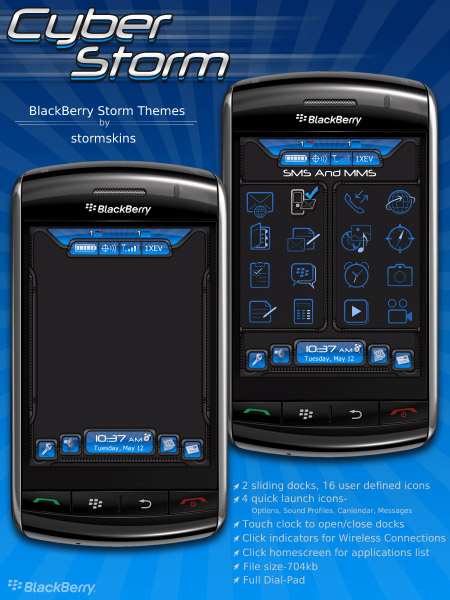 Tag:
Storm
9500 themes
Cyber
Overview :
Cyber Storm Themes for blackberry 95xx - Designed for maximum control of your Storm.
Features:
2 sliding docks, 16 user defined icons.
4 quick launch icons (static), options, sound profiles, calendar, messages.
Touch clock to open/close docks.
Click indicators for wireless connections.
Click homescreen for applications list.
Model: BlackBerry 9500 (Storm), 9530/9530T (Storm)
Minimum Requirements:
BlackBerry Storm 9530
Display Dimensions
480x360
Operating System
4.7 Touch Screen