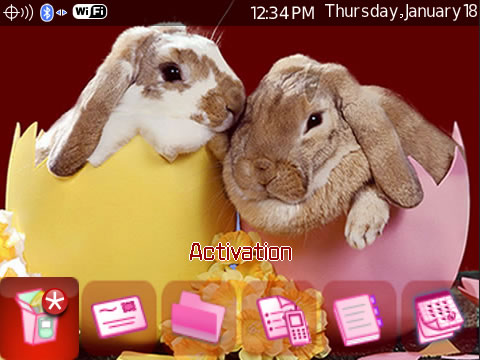 Tag:
Bunny
Easter
tour
Overview :
Easter Bunny for blackberry tour themes
Model:
Blackberry 96XX Tour (Niagara) Series (480*360):9600, 9630,
Description:
Bunny is another symbol of Easter. It is called Easter Bunny. Because it has a strong reproductive capacity. People regard it as the creator of new life. During the festival, adults tell the children that Easter eggs will hatch into small rabbit. Many families will also put some eggs in the garden, so that children can play the game of finding eggs. Here is a 9600&9700 blackberry theme about the Easter Bunny. Download this 9600 or 9700 blackberry theme and have a great Easter.