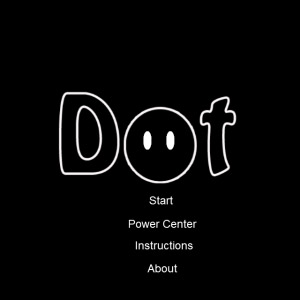 Tag:
Dot
Overview :
File Size: 3143 KB
Required Device Software:
Tablet: 1.0.0 or higher

Description:
Dot is the first of a game series where you meet some strage creatures called Dots.
What is a Dot?
Certainly, we also don´t know... but we are working hard to discover it. So far, all that we know is that Dots seem to be very friendly and they need energy to grow up. We hope that you help us to figure it out.
Energy can be obtained by taking a Dot into special stages that we call DES. It seems that Dots really enjoy bouncing in these areas. A Dot can only go into the next stage when it collects enough energy to unlock an orb. The further you go... well you might want to figure it out by yourself...
Stay tuned for more releases like Dot S-park