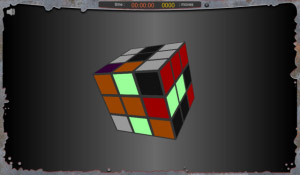 Tag:
PlayBook
Cube Rotator
Overview :
Cube Rotator v1.3 for playbook games
File Size: 510 KB
Required Device Software:
Tablet: 2.0.0 or higher

Description:
Test your spatial intelligence with this amazing 3D cube puzzle.
Spatial intelligence is the ability to coprehend three-dimensional images and shapes. This is a primary function of the right side of the brain and is used when solving puzzles, figuring out maps and taking part in any type of construction or engineering project.
This game will help you to develop your "visual thinking"