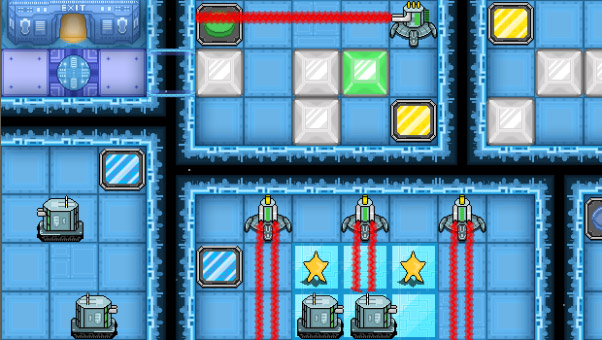 Tag:
PlayBook
Lost Galaxy
Overview :
Lost Galaxy 1.2.1.1 for playbook games - This is a pretty cool game, but as I play it more and more, I did find some minor glitches that I hope will be fixed up in a future release. Since the latest Blackberry PlayBook update it does seem to run better, but overall its quite a good game to play.
Version: 1.2.1.1
Size: 15.6 MB
Required Device Software Tablet: 1.0.0 or higher
Description:
The award winning, retro maze-style puzzle game, offers hours of great gaming fun. Lost somewhere in the galaxy, you have to push blocks to make your stand against an alien world to find a way home. Timing is everything when you have to avoiding alien lifeforms, laser turrets and deadly robots while seeking your way home.
-Retro graphics
-Fun logic puzzles
-22 exciting and challenging levels
-Activate portals and bridges
-Free to play
-Great arcade action
-Awesome mazes
This game is a tribute to old school and new gamers alike. Challenge and fun is what Lost Galaxy is made of. Download this free game today and experience the fun of an authentic retro-style arcade game and all the action that comes with it. A Great game for any age.