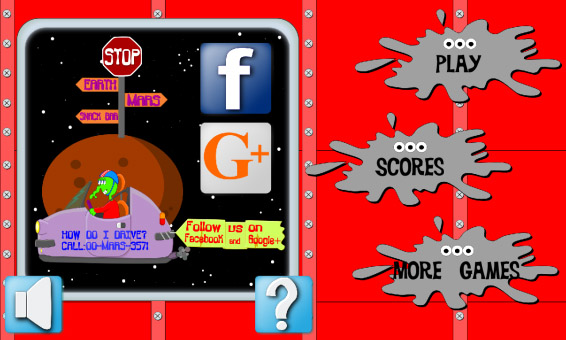 Tag:
Aliens
Freak
Overview :
Freak Aliens 1.0.2.1 for blackberry 10 games

"Dear earthlings, the end is near. Your stupid civilization will be erased of the Galaxy. The Mayan Prophecy was correct. We were going to destroy the world, but a new club has openend in Pluto, and we come a bit late. We will conquer your planet, beginning for the bars."
This worrying message has been received in "Cape Primaveral", the humanity is near the extinction, an army of Freak-Aliens goes to the Earth and they threaten with finish all our beer, and help the current politicians to keep their jobs.
The humanity is desperate, so desperate that you're the ultimate solution.
John Boringwalker, fresh from a detox clinic, and on board your spaceship "The Millenium Tractor", you'll have save the human species and his beer reserves.
Overcome all levels of difficulty trying to stay sober.
Will you save the planet?
Will you travel around The Universe totally free?
Will you have problems with your parole agent?
Will beer be finished and we'll be forced to drink non-alcoholic beverages?
Will it possible someday watch public TV without suffer cerebellar damages?
You'll find all the answers in this game.
The future of the humanity is in your hands (Not is to overwhelm)
Supported Devices:
BlackBerry Classic
BlackBerry Leap
BlackBerry Passport
BlackBerry Passport Silver Edition
BlackBerry Q10
BlackBerry Q5
BlackBerry Z10
BlackBerry Z3
BlackBerry Z30
Porsche Design P9982
Porsche Design P9983