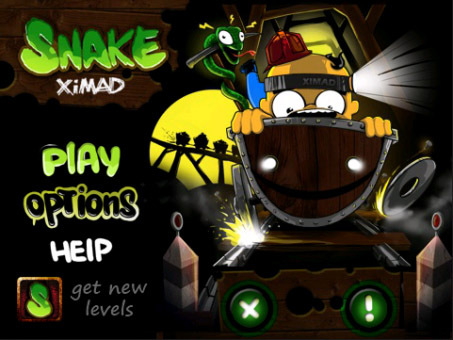 Tag:
Snake
Freemium
Overview :
Snake Freemium 1.2 for bb 89xx,96xx,97xx games
os: 5.0, 6.0, 7.0
model: 8900, 8980, 9000, 9350, 9360, 9370, 9630, 9650, 9700, 9780, 9788, 9790



Description:
The best interpretation of classic snake game lovingly crafted by XIMAD team. Awesome graphics and enriched gameplay will greatly improve your game experience.
Direct your snake train through the deep underground mines using gestures avoiding obstacles and collecting artefacts to complete levels in arcade mode and to increase score in challenge mode. Different bonuses will help you in this task.
Will you dare to enter the dark caves on your snake train to find the hidden treasures?
Enjoy Snake with the following features:
- improved gameplay of a classic snake game
- high-quality graphics
- magical atmosphere of treasure hunting
- 2 game modes – arcade & challenge