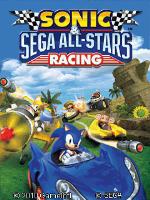 Tag:
Sonic
Overview :
Model:
Blackberry 8350i (320*240) Related Devices Model: 8500, 8520, 8530/Blackberry 83XX Series (320*240) Curve Devices Models: 8300, 8310, 8320, 8330 / Blackberry 87XX Series (320*240) Devices Models: 8700c, 8700r, 8700f, 8700g, 8703e, 8707, 8707g, 8707v .etc /Blackberry 88XX Series (320*240) Devices Models: 8800, 8820, 8830 .etc
Description:
Race with Sonic and his Fellow Sega Friends.
Unlock other Characters and race modes. Jump over obstacles, Collect items to use to help you in the races and rings to boost.
Note Image is not 100% accurate the BB Curve version only has 6 character.
I stand corrected if proven wrong.