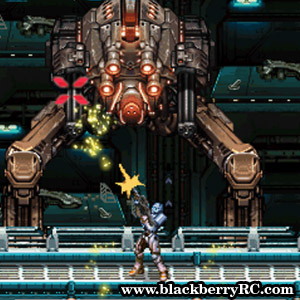 Tag:
N.O.V.A.
Gameloft
9370 games
9360 games
Overview :
N.O.V.A. v1.0.0 for blackberry os4.6,5.0,6.0,7.0 games(480x360)
OS 4.6, 5.0, 6.0, 7.0
Model: Curve 8900, Curve 8910, Curve 8980, Tour 9630, Bold 9650, Bold 9700, Bold 9780, Bold 9788, Curve 9350, Curve 9360, Curve 9370

Description:
Thank you for choosing and supporting BlackBerry®. In appreciation, N.O.V.A. is free of charge for a limited time (a $4.99 USD value), compliments of BlackBerry.
***PLEASE READ***
High Performance App - Ensure app is closed when not in use to ensure longer battery life. To close app, press Menu key (to the left of the trackball/trackpad), then select "Exit" from the game menu.
Join the fight for mankind's survival against the aggressive aliens known as Judges in this revolutionary sci-fi FPS.
With Earth no longer able to sustain life, huge artificial satellites called "near-orbitals" were constructed for people to live on. To protect themselves, the near-orbitals banded together to form N.O.V.A., the Near Orbit Vanguard Alliance. Against his will, retired marine hero Kal Wardin is forcefully returned to active duty to prevent mankind's annihilation.

Plunge into an unparalleled gaming experience!