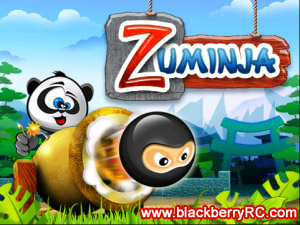 Tag:
curve
8520 games
9300 games
Zuminja
Overview :
FREE Zuminja v2.1.0 for BB 8520,9330 games (320x240)
OS 5.0, 6.0
size: 7.53 MB
model: Curve 8520, Curve 8530, Curve 9300 3G, Curve 9330 3G

Description:
SALE… get the Premium version of this inspiring game with all levels ABSOLUTELY FREE!
Do you know what Zuma is and you like it?
Zuminja presents you the other variant of your favorite game. XIMAD focused on the traditional gameplay, awesome graphics and the unique features you'll discover only in Zuminja:
- Lots of catchy levels
- Ninja style graphics
- Relax natural sounds
And soon we are going to make it even more enjoyable! Keep your eye on the follow-up updates.


Hope you will like this BlackBerry games.