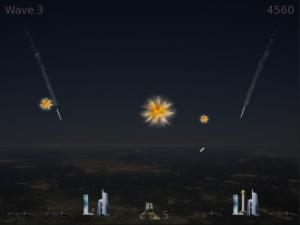 Tag:
8350i games
Missile
Overview :
Missile Storm v1.2.5 8350i games

Model:
Blackberry 8350i (320*240) Related Devices Model: 8500, 8520, 8530, 9300(Kepler), 9330/Blackberry 83XX Series (320*240) Curve Devices Models: 8300, 8310, 8320, 8330 / Blackberry 87XX Series (320*240) Devices Models: 8700c, 8700r, 8700f, 8700g, 8703e, 8707, 8707g, 8707v .etc /Blackberry 88XX Series (320*240) Devices Models: 8800, 8820, 8830 .etc
Description:
Defend your cities from incoming ballistic missiles.
Enjoy this arcade classic to shoot down incoming missiles before they can destroy your cities.
This game features 3 difficulty levels for hours of enjoyment.
Post your scores and compete with players around the world with the online leader board.
Multi-touch controls for Storm and Torch as well as support for trackball and trackpad devices.