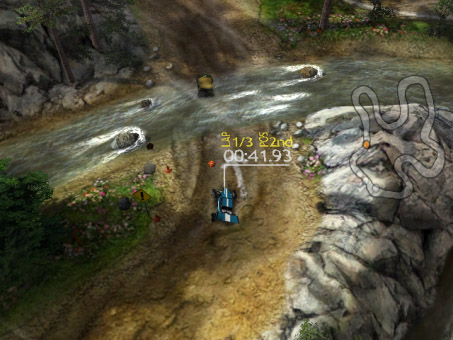 Tag:
Racing
BB10
Reckless
Overview :
Reckless Racing 1.0 for blackberry 10 & playbook games
File Size: 57 MB
Required Device Software Tablet: 1.0.6 or higher
BB10 Smartphone: 10.0.0 or higher
Model: Z10, Q10, playbook

Description:
Roaring engines, squealing tires and amazing graphics! We know y'all want it and we guarantee that Reckless Racing delivers.
Reckless Racing mixes old-school racing gameplay with state of the art graphics and multiplayer features to brew a mean gumbo that takes the genre to a whole 'nother level. Perfectly balanced controls lets you skid, slip and slide through some of the most beautiful tracks ever seen on a handheld device – leaving nothing but mud-splattered opponents, skidmarks and chaos in your wake.