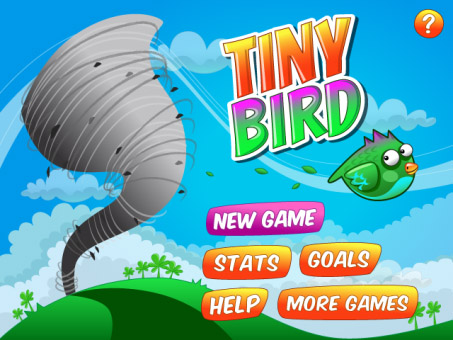 Tag:
BB10
Tiny Bird
Overview :
free Tiny Bird v1.0.180.0 for blackberry 10 games
size: 4.93 mb
BB10 Smartphone 10.0.0.0 or higher
model: Z10, Q10

Description:
Cheerful Tiny Bird enjoyed its life sliding hills on the South of the amazing Hill Land archipelago. But the storms season is on the horizon. Will you be the one who will help Tiny Bird to escape the scary storms? Enjoy an endless Tiny Bird sliding adventure. Slide across islands, through the clouds and over steep hills to escape from storm.
Available game modes:
- Single mode. Help Tiny Bird to escape the scary storms.
- Multiplayer mode. Play with different players around the world.
- Split screen. Play with your friends on a single device.(BlackBerry PlayBook only)
- Procedural island generation
- Procedural graphics
- Simple one button(one touch) control
- Fly through the clouds
- Cute graphics and nice animation
- Score multiplier increases with each nest upgrade
- Various goals made the game even more interesting
- BlackBerry Messenger integration
IF YOU EXPERIENCE PROBLEMS DOWNLOADING or installing this application, please follow these links for the detailed instructions on how to fix this:
http://bit.ly/cantdownload
or
http://www.blackberry.com/btsc/KB24714
You should be able to reinstall the application at no cost after doing this procedure.