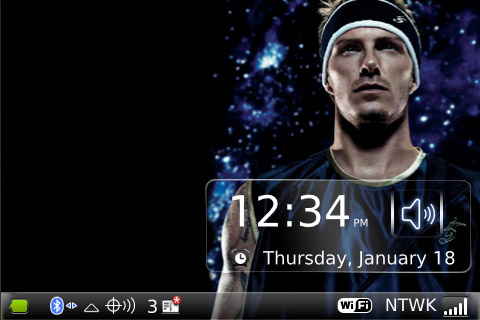 Tag:
bold
9000 themes
David
Beckham
Overview :
David Beckham 9000 bold themes os4.6
Compatible Devices :
Model: Blackberry 90XX Bold (Onyx) Series (480*320) Devices Models: 9000, 9020(Onyx)


about david beckham
David Robert Joseph Beckham, OBE is an English football player, former captain of England team, currently plays for Los Angeles Galaxy. In 1999 and 2001 won the World Player runner-up, is the spokesman for sports brand Adidas. Beckham on the pitch or in the superior job the right avant-garde avant-garde, best known for his accurate long pass right foot, crosses and the positioning of the ball extremely well in both club and international career in order to obtain a large number of assists and into the Ball. South Africa's World Cup out of England, the British media even behind Beckham as coach, he also expressed willingness to coach England, but the condition is not yet ripe, he is still very supportive of Fabio Capello to stay.