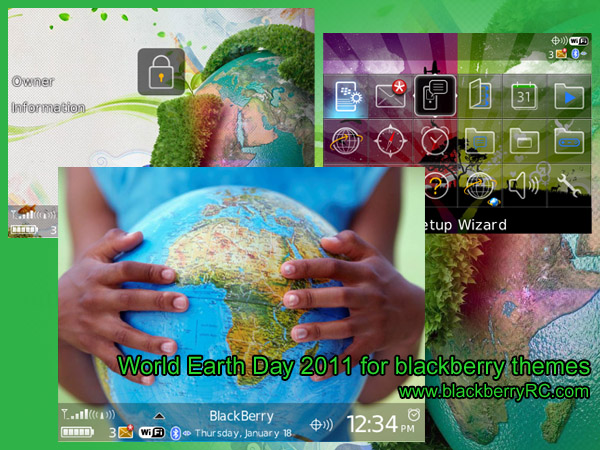 Tag:
curve
89xx themes
World Earth
Overview :
World Earth Day 2011 for 89xx themes os4.6.1
This is the theme of making the World Earth Day, please cherish our earth!
Over millions of people around the world are celebrating Earth Day on April 22 for over 40 years. It has inspired and mobilized individuals and organizations worldwide to demonstrate their commitment to environmental protection and sustainability. The idea behind Earth Day is to honor the planet and all living things that inhabit it. Earth Day carries the message of importance of recycling and ecological responsibility of everyone in this planet. Download these wallpapers now to celebrate Earth Day with us! Don't miss these wallpapers for your Samsung Galaxy Tab, HTC Flyer & Asus Eee Pad MeMO. All these wallpapers are available for free download. Enjoy & don't forget to share this with your friends!
Compatible Devices :
Model: Blackberry 89XX Curve Series (480*360): 8900(Javelin), 8910(Atlas), 8980
Made by blackberryRC.com
Please donate for this theme if you like it. Donations