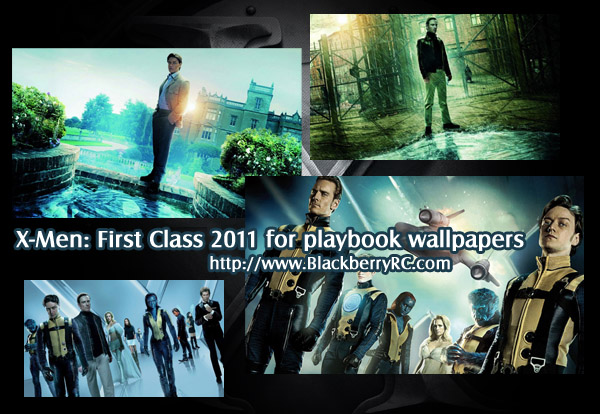 Tag:
X-Men
1024x600
PB wall
Overview :
X-Men: First Class 2011 for playbook wallpapers pack ( 5 wallpapers )

X-Men: First Class (2011)
Genre: Action/Adventure, Science Fiction/Fantasy, Adaptation and Sequel
Starring: James McAvoy, Michael Fassbender, Jennifer Lawrence, Rose Byrne, January Jones
Directed by: Matthew Vaughn
Producers by: Lauren Shuler Donner, Bryan Singer, Simon Kinberg
Release Date: June 3rd, 2011 (wide)
MPAA Rating: PG-13 for brief strong language, some sexuality and a violent image.
Distributors: 20th Century Fox
Plot:
Before mutants had revealed themselves to the world, and before Charles Xavier and Erik Lehnsherr took the names Professor X and Magneto, they were two young men discovering their powers for the first time. Not archenemies, they were instead at first the closest of friends, working together with other Mutants (some familiar, some new), to prevent nuclear Armageddon. In the process, a grave rift between them opened, which began the eternal war between Magneto's Brotherhood and Professor X's X-Men.