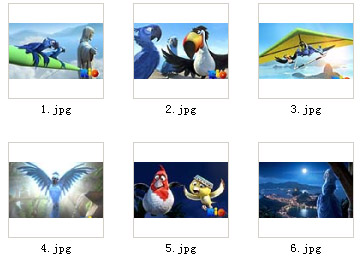 Tag:
1024x600
Rio
playbook wal
Overview :
Rio 1024x600 for blackberry playbook wallpapers ( 6 wallpapers)

Rio (2011)
Also Known As: Rio 3D
Genre: Action/Adventure, Comedy and Animation
Starring: Jesse Eisenberg, Anne Hathaway, George Lopez, Tracy Morgan, Jemaine Clement
Directed by: Carlos Saldanha
Produced by: Bruce Anderson (II), Christopher Jenkins
Running Time: 1 hr. 36 min.
Release Date: April 15th, 2011 (wide)
MPAA Rating: PG for mild off-color humor.
Distributors: 20th Century Fox Distribution
Plot:
Blu is a domesticated Macaw who never learned to fly, and enjoys a comfortable life with his owner and best friend Linda in the small town of Moose Lake, Minnesota. Blu and Linda think he's the last of his kind, but when they learn about another macaw who lives in Rio de Janeiro, they head to the faraway and exotic land to find Jewel, Blu's female counterpart. Not long after they arrive, Blu and Jewel are kidnapped by a group of bungling animal smugglers. Blu escapes, aided by the street smart Jewel and a group of wisecracking and smooth-talking city birds. Now, with his new friends by his side, Blu will have to find the courage to learn to fly, thwart the kidnappers who are hot on their trail, and return to Linda, the best friend a bird ever had.