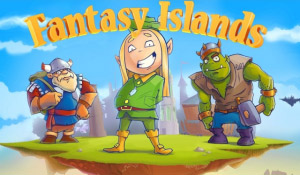 Tag:
Fantasy Isla
Overview :
Fantasy Islands v1.0.36 for playbook games
Required Device Software:
Tablet: 1.0.0 or higher
Description:
Welcome to the "Fantasy Islands" - the magical kingdom of Orcs, Dwarves and Elves!
The Great War between these proud races has literally torn the entire world into perfectly square chunks, and now, in order to survive, these former enemies have to work together to try and put the Earth back as it once was.
Game Features:
- Stunning graphics!
- Captivating, memorable original soundtrack!
- Rich storyline with literally hundreds of quests!
- Funny, charismatic characters!
- Ability to play with all three races at ones!
- Full freedom in creating of your own, happy fantasy world!
- Strategy, RPG and Casual City Builder gameplay elements!
Play the game, rebuild the world and escape to... the Fantasy Islands!

i hope you like it.