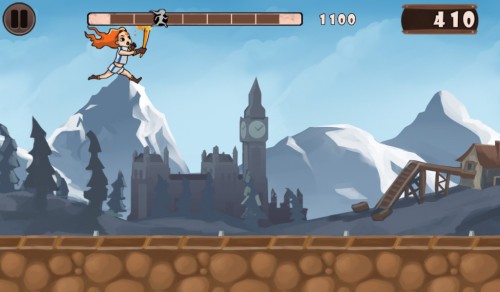 Tag:
Running Flam
Overview :
free Running Flame v1.0.1 for playbook games
Required Device Software:
Tablet: 1.0.0 or higher

Description:
Are you ready to run the longest marathon of your life? Your mission is to run around all five continents without falling. Control our athlete through the greatest places in the world, avoid the obstacles and take advantage of the power-up itens to help her run as far as she can. Get in the sport spirit and beat the records in Running Flame!

i hope you like it.