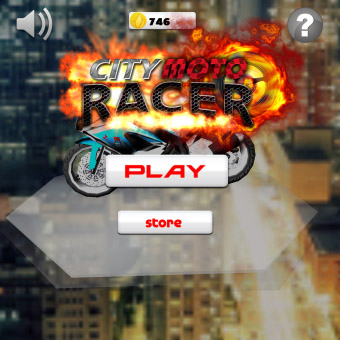 Tag:
Racing
Moto
Overview :
Racing Moto 1.0.0.2 for blackberry 10 games
Racing Moto is a fast paced racing game. You never dare drive so fast in the real world! Control your moto with incredible fast speed during traffic rush time!
Intuitive game rules:
- Tilt phone to control moto direction
- Different kind of motos to choose from
- Collect coins and magnets to buy better motos
Tips to win high score:
- Keep accelerating moto so that the score will be boosted.
- Watch out indicator light. Vehicles may turn left or right.
Enjoy feeling super speedy moto racing! Please give us your feedback, rate or comment if you like this game!
Supported Devices:
BlackBerry Classic
BlackBerry Leap
BlackBerry Passport
BlackBerry Q10
BlackBerry Q5
BlackBerry Z10
BlackBerry Z3
BlackBerry Z30
Porsche Design P9982
Porsche Design P9983