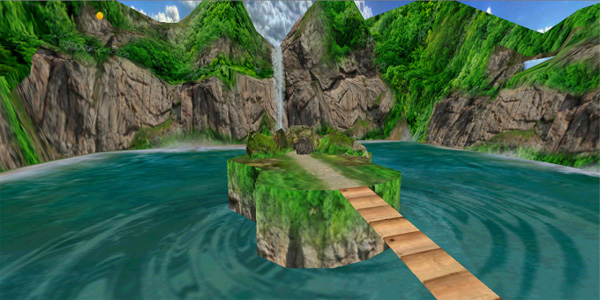 Tag:
Transformers
Jungle
Overview :
Welcome to fast and super addictive game which takes you into a fantastic jungle world.
The King of the jungle is kept captive in MAYEN world. All the jungle animals get worried and 3 heroes: The Rabbit, The Deer & The Rhinoceros come forward to take the rescue run to the Mayen world.
On their rescue run to the Mayen world, the animals realize their special transformation power to transform into each other. Fate of safely taking them to the Mayen world is in your hands. Use the transformation power of the animals to trespass the hindrance on their way. Each animal has its own abilities which are both positive as well as negative depending on the obstacle and the animal enemies to be overcome.
Each level has 3 missions to be accomplished. Stick on to missions to complete each level.
Transformation Power:
- Each animal has its own power as well as in-ability in the jungle.
- Abilities are jumping over obstacles, tackling the hindrance out of the way, running over the broken bridges,..etc
- According to the situation, each animal should be exploited to continue the rescue run
Fruits Power:
- Fruits are the power-ups for the animals.
- Each animal has its own fruit to be collected, while collecting other fruits will result in negative points.
- Collecting fruits being a rhino, a deer and a rabbit will fetch you 5, 3 and 2 points respectively.
Additional Boost Power:
- Boost power-ups can be used to unleash their special abilities
- The special abilities are Auto-transform, Head-start, Shield, Neutro-power, Slow-motion and many more.
Save the king.
Animals rely on you for saving their king.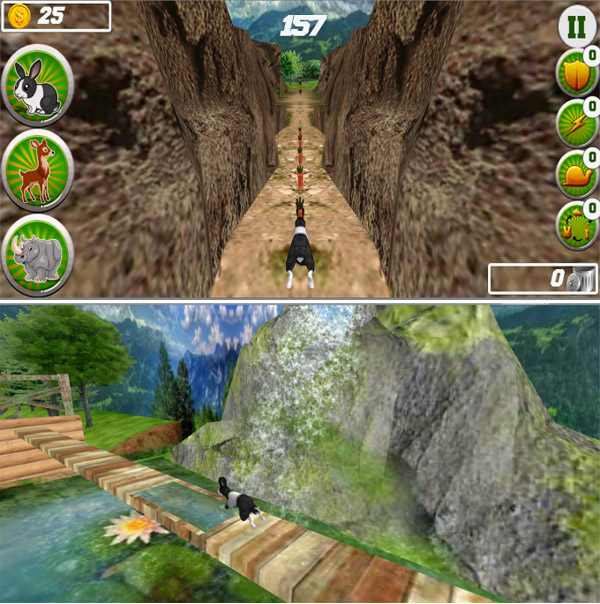 Supported Devices:
BlackBerry Classic
BlackBerry Passport
BlackBerry Q10
BlackBerry Q5
BlackBerry Z10
BlackBerry Z3
BlackBerry Z30
PlayBook
Porsche Design P9982
Porsche Design P9983