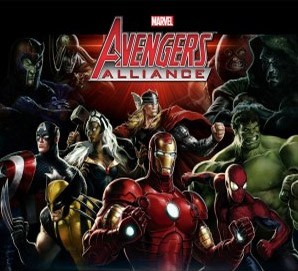 Tag:
AVENGERS
Alliance
Overview :
Avengers Alliance v3.1.1 for BlackBerry 10 GAME – Team up with the Avengers, Spider-Man, and the X-Men, as you begin your mission as an agent of S.H.I.E.L.D. Harness the power of ISO-8 before Dr. Doom, Loki, and the world's most powerful villains beat you to it. Recruit your favorite Marvel Heroes like Thor, Iron Man, Captain America and The Hulk, gear up and Assemble in Marvel: Avengers Alliance!
***** GAME FEATURES *****
- Stunning graphics and special FX.
- Team up with 20+ Marvel Heroes including the Avengers, Wolverine and the X-Men, the Fantastic Four, and more!
- 450+ battles including Boss and Epic Boss battles.
- 60+ missions and hundreds of quests.
- Over 400 in-game items.
- Customizable agent and hero stats.
- Join forces with friends and send/receive FREE gifts.
- Compete for top prizes in Player VS Player (PVP) mode!
- Complete all of the Special Operations (Spec Ops) missions to earn new heroes before they're available for purchase!
What's New
Minor bug fixes and optimized performance.
Version: 3.1.1
File Size: 14 MB
Required: BB10 Smartphone OS 10.2.1.1055