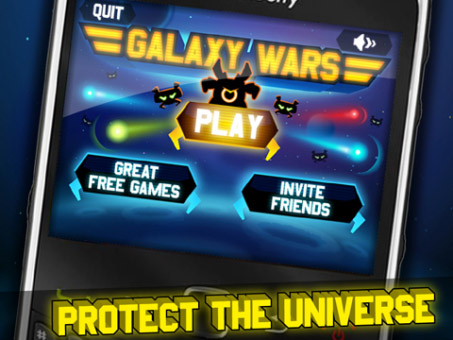 Tag:
Galaxy Wars
Overview :
Galaxy Wars 1.0.6 for blackberry game free
Universe is under attack. As a hero you were sent on the battle against the invaders. Your spaceship is equipped with the best weapon and you are free to use invaders' items. Killing and destroying enemies you can find different types of extraterrestrial offensive and defensive armory.
Game performance
- Play different game difficulty: Easy, Normal for beginners and Hard, Extreme for experts.
- Levels differ by enemies' power and frequency of bonus weapons.
- Activate numerous weapons and shield
- Kill special unit for additional points
- Set records and invite friends
- Restore security universe
Your spaceship is ready for the flight. You are the last hope of humanity.