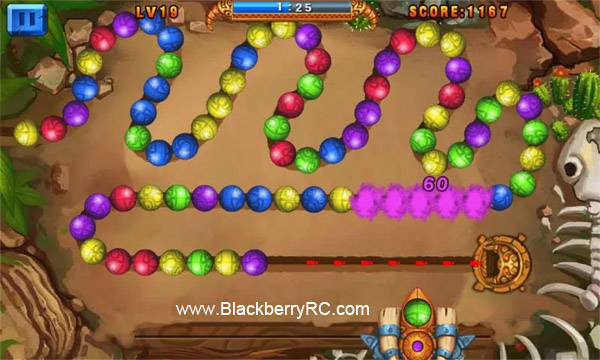 Tag: Marble Legen
Overview :

Marble Legend Pro 1.1.1 for BlackBerry 10 game -- "Marble Legend Pro" is a deluxe version for "Marble Legend" which has hit ten million downloads!



Version: 1.1.1

File Size: 11 MB

Required: BB10 Smartphone OS 10.2.1.1055

Model: Blackberry Dev Alpha, Blackberry Z10, Blackberry Z15, Blackberry Z30, Blackberry A10, Blackberry Q30, Blackberry Q10, Blackberry Q5, Blackberry P'9982

Description:

Marble Legend is a brand new and amazing zuma-style game! For the legendary treasure, you have to survive over six secret scenes in adventure mode. Complete all the levels in challenge mode, and try to get three stars in each level!

Now, practice your game skills in this puzzle adventure!!

How to play:

1. Shooting to match three or more colored balls.

2. Tap on the transmitter can swapping the current ball and the next ball.

3. Boost your score with power-ups and combos.

Features:

- High-definition & AD Free.

- Easy to learn but hard to game master.

- Many secret maps to make the game more addictive.

- Two game modes and many challenging levels.

- Arrows, bombs and more interesting props you should learn from game.

Thanks every game players! Any suggestion is welcome!

What's New

Important Updates V1.1.1

- Improve game performance.

- Optimize sound effects.

- Fixed a critical error.