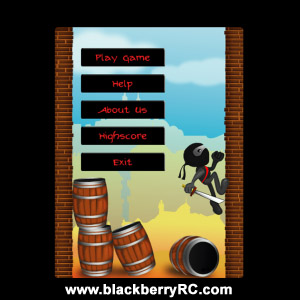 Tag:
8520 games
9330 games
Ninja Jump
Pepper
Overview :
free Ninja Jump v1.1.0 for blackberry games (320x240)
OS 5.0
size:3.4 MB
Model: Curve 8520, Curve 8530, Curve 9300 3G, Curve 9330 3G

Description:
Take on the role of our famous Ninja in this exciting and free game to reach the heights of glory. Avoid obstacles as you run and jump from wall to wall to score as many points as possible. Don't forget to collect power ups and height boosts along the way to quickly jump to newer levels.