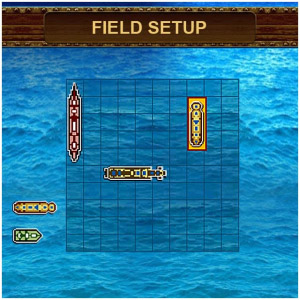 Tag:
BBM
Battles
9810 games
torch games
Overview :
Battles on BBM v1.0.2 for blackberry games
Required Device Software
5.0.0 or higher
Supported devices:
Pearl 9100 3G, Pearl 9105 3G, Curve 8520, Curve 8530, Curve 8900, Curve 8910, Curve 8980, Bold 9000, Curve 9300 3G, Curve 9330 3G, Tour 9630, Bold 9650, Style 9670, Bold 9700, Bold 9780, Bold 9788, Storm 9500/9530, Storm2 9550/9520, Torch 9850/9860, Torch 9800, Torch 2 9810, Bold 9900/9930
Description:
Get Battles on BBM!
The classic game of battle between ships on the high seas is now even more fun. Invite your BBM friends to join in sink their fleet before yours is sunk.
It is a game that demands skill, strategy and some luck!
The game comes with eye-catching graphics, great animations and fun sounds. Download it today and bask in glory of victory.
This application would only work if you have BBM 6.0 installed on your handset.