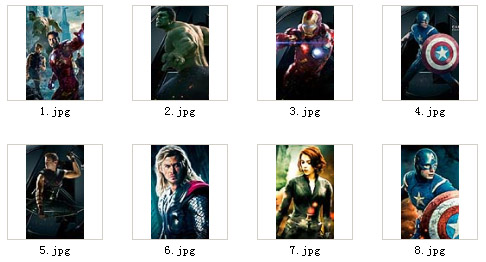 Tag:
AVENGERS
480x800
Overview :
The Avengers for blackberry 9850,9860 wallpapers(480x800)
have 8 wallpapers.

The Avengers (2012)
Also Known As:
Avengers
Marvel's The Avengers 3D
Marvel's The Avengers: An IMAX 3D Experience
The Avengers
Genre: Adaptation, Sci-Fi/Fantasy, Action/Adventure
Starring: Robert Downey Jr., Chris Evans, Mark Ruffalo, Chris Hemsworth
Directors by: Joss Whedon
Release Date: May 4, 2012
Run Time: 2 hours 22 minutes
Distributors: Walt Disney Studios Motion Pictures
MPAA Rating: PG-13 (for intense sequences of sci-if violence and action throughout, and a mild drug reference)
Plot:Iron Man, The Incredible Hulk, Thor, Captain America, Hawkeye and Black Widow answer the call to action when Nick Fury, director of the international peacekeeping agency known as S.H.I.E.L.D., initiates a daring, globe-spanning recruitment effort to assemble The Avengers team to defeat an unexpected enemy threatening global safety and security. Despite pulling together the ultimate dream team, Nick Fury and longtime confidant Agent Coulson must find a way to convince the Super Heroes to work with, not against each other, when the powerful and dangerous Loki gains access to the Cosmic Cube and its unlimited power.