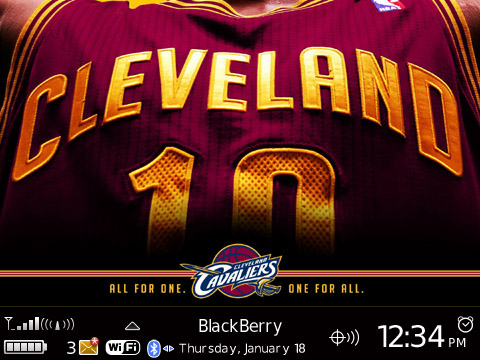 Tag:
curve
89xx themes
Cleveland
Cavaliers
Overview :
free blackberry themes : Cleveland Cavaliers for blackberry 89xx themes os4.6.1
Cleveland is located in Cleveland, Ohio, NBA teams, joined the NBA league in 1970. Cavaliers selected in 2003 draft pick, "LeBron James ", in James led the Cavaliers in 2007 NBA Finals for the first time to enter, but was San Antonio Spurs to win 4-0. July 9, 2010 James Knight star headed to join the Miami Heat announced, so that Cleveland people into despair.



Compatible Devices:
Model: Blackberry 89XX Curve Series (480*360): 8900(Javelin), 8910(Atlas), 8980 Model: Blackberry 96XX Tour (Niagara) Series (480*360):9600, 9630, 9650(Tour2), 9700(Bold2)
Made by BlackberryRC.COM
Please donate for this theme if you like it.