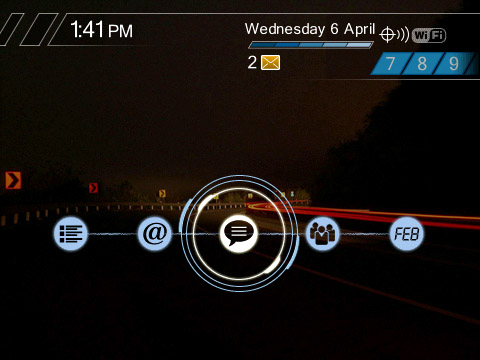 Tag:
8900 themes
curve
NFS
Overview :
free NFS Themes for blackberry 8900 os4.6

Need for Speed is a famous race game from EA. And I'm playing the new NFS 14 all the time last month. So this theme is late to meet you. If you have ever played this game, you will easily find that this theme is base on the new interface in the game.

The homescreen contains 5 custom icons. You will learn the meaning of every elements in the banner from the promotion pic. The homescreen background is changeable. The nice wallpaper in this theme is from budapaicie at Flickr. Thank you very much!We also add some custom shortcuts in this theme.
w – manage connectiosn
h – SMS & MMS
f – profiles
r – clock
x – Media folder
Number 0 – Download folder
You can find more screenshots in the end of this blog.
Made by PZ-DESIGN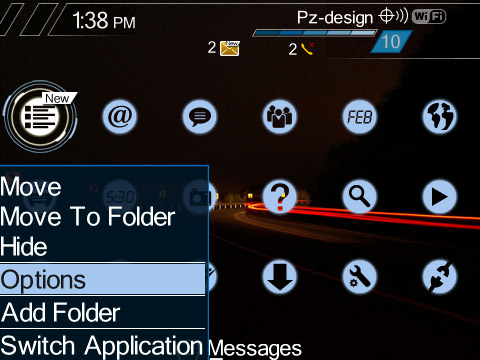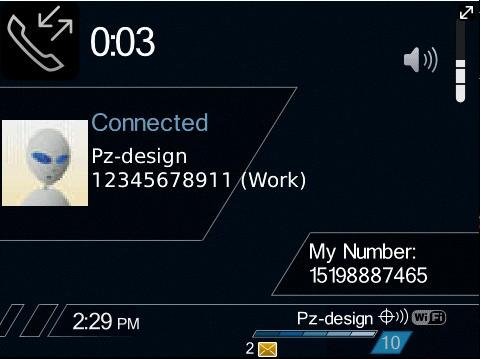 Compatible Devices :
Model: Blackberry 89XX Curve Series (480*360): 8900(Javelin), 8910(Atlas)