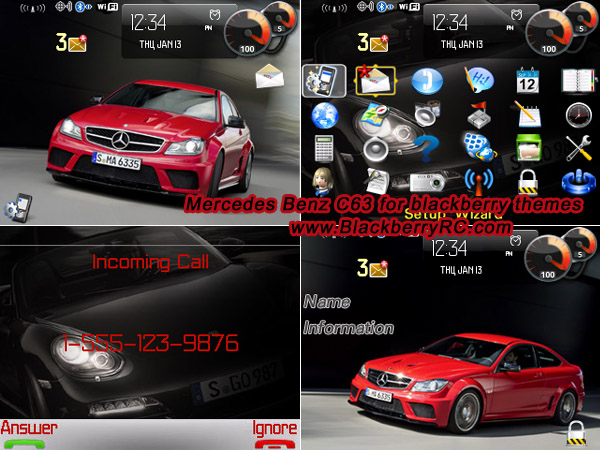 Tag:
curve
83xx
Mercedes
Benz C63
Overview :
Mercedes Benz C63 AMG for blackberry 83xx curve themes os4.5
Model:
Blackberry 83XX Series (320*240) Curve Devices Models: 8300, 8310, 8320, 8330

about Mercedes Benz C63 AMG :
Mercedes-Benz C63 AMG Wagon has been a F1 Medical Car, the engine will be powered by 6.3L V8 engine, maximum power up to 336 kilowatts, the maximum torque of 600 Nm. C63 AMG Estate wagon completely subvert the definition. Manufacturers of Mercedes-Benz C63 AMG for the entire vehicle to cover a large area of ​​coverage. But you can clearly see that the curve becomes more slender headlights, front bumper for a new design, the parallel bars front grille design into a horizontal bar, the other mirror has been adjusted again. In the modified console interior adds COMAND playback.

Made by BlackberryRC.COM
Please donate for this theme if you like it.