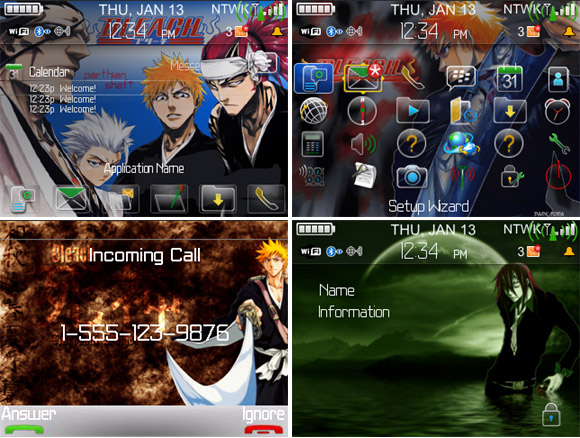 Tag:
curve
83xx
88xx themes
BLEACH
Overview :
free BLEACH os6.0 icons 83xx,88xx themes download
Model:
Blackberry 83XX Series (320*240) Curve Devices Models: 8300, 8310, 8320, 8330
Blackberry 88XX Series (320*240) Devices Models: 8800, 8820, 8830 .etc

Japanese manga "BLEACH" (original title, Japanese for "ブ リ ー チ") Hong Kong translated as "floating spirit", the mainland network translated as "death," the mainland publishers translated as "state." Japanese animation cartoonist who works with Kubo, Kubo declared real name is Zhang. Serialized in "Weekly Shonen JUMP" in the. "Death" comics has now been translated into Chinese, English and other versions, as, like many other famous animated cartoon series by Studio Pierrot is responsible for animation production. Today's most popular ultra-popular anime in Japan, is currently serialized in.