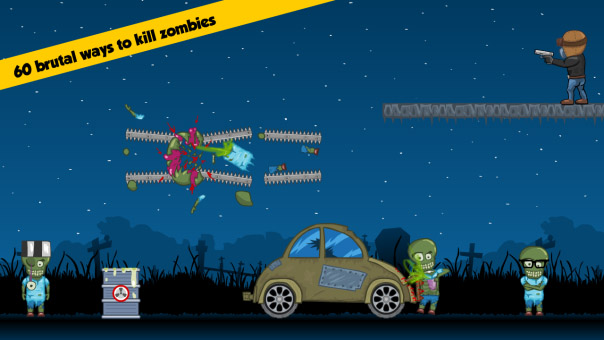 Tag:
PlayBook
Bounzy
Overview :
Bounzy 1.0.7.1000 game - Killing zombies with bouncing bullets has never been this fun!
Version: 1.0.7.1000
File Size: 5 MB
Required Device Software Tablet: 1.0.0 or higher
Description:
Bounzy is a game filled with zombies who are in need of a good old fashioned bullet to the head.
Bullets bounce off silver surfaces and can explode barrels upon contact. Grenades and missiles are useful for zombies that are either impossible to reach with a bullet or need a little extra fire power to kill.
Oh, and watch out for chickens!