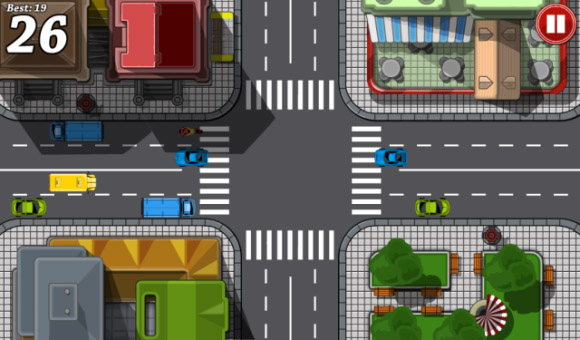 Tag:
Traffic Mani
Overview :
Traffic Mania v1.0.7.1 for blackberry game -- Traffic Mania puts you in charge of keeping the traffic flowing on busy junctions and preventing crashes.

Version: 1.0.7.1
File Size: 4 MB
Required: Tablet OS 1.0.0 or higher

Description:
Vehicles approach the crossroads from all directions. Your role is to either speed them by flicking them with your finger or make them stop by simply tapping on them. For every vehicle that makes it to the other side, you score a point. But if there's a crash, the game ends.
Like to crash cars? We created an extra play mode where your crashing style will be rated!
- 9 scenes to play (Main Street, Freeway, Downtown, Interchange, River, Rio, Tramway, New York and Roundabout)
- Many types of vehicles: cars, convertibles, bikes, trucks, pick up, buses and even a tramway!
- Amazing graphics and smooth animation
- Warning: highly addictive