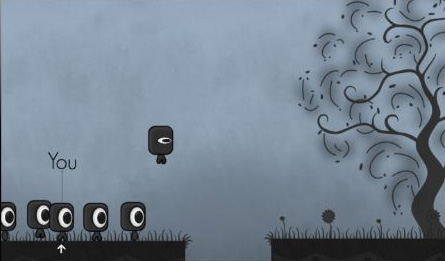 Tag:
Run In Crowd
Overview :
Run In Crowd v1.1.6.11 for PlayBook Games
Run In Crowd is a free game that I play quite often on my PlayBook. It is multiplayer and singleplayer at the same time. You play by yourself but with "ghosts" of other players. It is updated to version 1.1.5.1. You can pay 99 cents for one costume for your character or you can pay $2.99 for all of them. There are 12 characters in all that you can purchase. Playing this game for free does not take away from the fun addictive play at all.
Tap to jump and double-jump. Longer you tap, higher your runner jumps. Avoid obstacles and try to run longer distance than other.
Features:
* Multiplayer – you race alongside other players
* Level generation – you run in a new world each day
* Simple and addictive gameplay with simple controls
For disbelieving people – it is true MULTIPLAYER game. No AI, only players run with you. Yes, we do a trick, but for lag remove and enough count of opponents in each game.