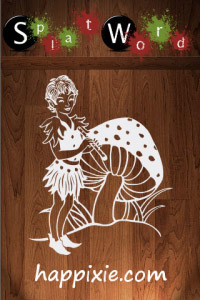 Tag:
SplatWord
Overview :
SplatWord v1.3 for blackberry playbook games
Required Device Software:
Tablet: 1.0.7 or higher

Description:
For word games lovers comes SplatWord an addictive fun word game with a unique and challenging twist. If you are looking for an addicitve game with a high fun factor then this is for you. Simply splat the moving letters to form words in a race against the clock. The longer the word the more time you get back.
Features
- Over 50,000 words to help expand your vocabulary
- Dynamic hand to eye coordination
- Addictive against the clock game play
- Always a word in play whatever the letters
- Any 7 letter word will reset your time
- Rarer letters give you a higher score
- Optional background music and sound effects
- High scores table to compete with your friends
- Pause function

i hope you like it.