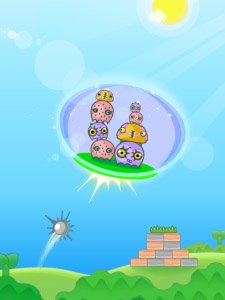 Tag:
Blocks
Creature
Overview :
Creature Blocks v1.1.5 for playbook games
Required Device Software:
Tablet: 2.0.0 or higher
Description:
Prepare, take aim and sling the ball!
Break the blocks and hit all the creatures to go to the next level.
Physics based gameplay - a combination of arkanoid, pinball and sling shot.
- 3 Chapters, 56 Levels
- 4 power ups:
- Power Ball
- Crazy Ball
- No Gravity
- Anti Gravity