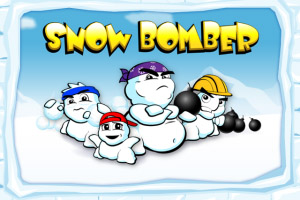 Tag:
PlayBook
SnowBomber
esDot
Overview :
SnowBomber v1.1.0 for blackberry playbook games
Required Device Software
Tablet: 1.0.7 or higher

Description:
It's up to you. Evil Fluffs have invaded, blanketing city after city with snow in an effort to make winter permanent. Do you have what it takes to save the world from never ending snow?
SnowBomber is a fast paced game that's sure to get your blood pumping. How else will you fend of frostbite? Armed with only your slingshot and your guts, it's up to you to protect us all from being overrun by Fluffs.
Angry Birds + Fruit Ninja meets Winter . The result? Gameplay that's simple, fun and totally addicting!